Neha S. Puniani
Creative Director and Choreographer.
Ms. Puniani is a Rutgers university alumnus and has a masters in psychology from Columbia University. The role that Ms. Neha S. Puniani holds at Indianica cannot be contained in a title. From conception, to execution on stage Ms. Puniani is well versed with every facet of choreography and production. One could say its' in her blood. Ms. Puniani works with students of all ages from 6 to 56 and beyond. With several performances and productions under her belt, her love for dance is infectious.
Jayati Somani
Teacher and Choreographer.
Ms. Jayati Somani holds Masters in Electronics and Communication Engineering and has an active career as Software Developer. She started her formal training in Kathak in 1997 and earned Visharad (Bachelor of Arts (Kathak)) in Jaipur Gharana under the guidance of gurus: Vandana Jadhav & Krishna Sangani from Kalashree Trust, Rajkot, Gujarat, India. Ever since then dance has become an integral part of her life. Ms. Somani has choreographed and performed in numerous stage shows and events; she was one of the few chosen performers of "Kal ke Kalakar ".
"Don't practice until you get it right. Practice until you can't get it wrong" – Philosophy followed by Jayati Somani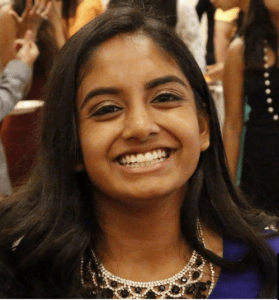 Priyanka Patel
Choreographer, Teacher and Indianica Graduate.
Ms. Priyanka Patel has been under the tutelage of our Guruji (Ms. Padma Khanna Sidana) since 2007. Ms. Patel successfully graduated and become a teacher/intern in 2017. Kathak brought her closer to her Indian roots. Learning a classical for of dance made her appreciate the challenges that one faces when learning about a new culture. Ms. Patel has shown great initiative in peer leadership and as a choreographer.
"I like dance because it is a way for me to clear my mind of all thoughts and simply enjoy myself." – Priyanka Patel
Supriya Mishra
Choreographer and Teacher Intern.
Ms. Supriya Mishra is a peer leader and senior student at Indianica Academy. We are thrilled to have her as one of our teacher interns. She has found Kathak as a way to express herself and a wonderful base platform to learn other styles of dance as well. Ms. Mishra values her peers and students with great respect. She is continuing her Kathak instruction under Guruji (Ms. Padma Khanna Sidana).