---
How do we walk in the footsteps of those that have gone before us? With respect and dignity. Our ancestors reach back, far back through the fog of time. A time when India wasn't even a word. A time when history was something being written, not studied. During this time our beloved ancestors invented languages so that we might speak, they created customs so that we might be able to pass our knowledge on. Then at some point, although mentioned in scriptures at least 2400 years ago, Kathak was born. Kathak is the movement of India, it's how we communicate and how we share our experiences. It has influenced every dance to come out of our country. From Bollywood fusion dances to Indian Folk dancing. In essence, Kathak is India.
KATHAK DANCE has developed into a spectacular dance form, charged with lightning movements, emphasizing pirouettes (CHAKKARS) and footwork, while keeping its expressive quality. The form of KATHAK performance depends on the dancer, who works in close collaboration with the TABLA player and the singer. The approach to KATHAK DANCE style, which has been considered inimitable and unchangeable, leads to some fresh insight into the cultural history and milieu of India.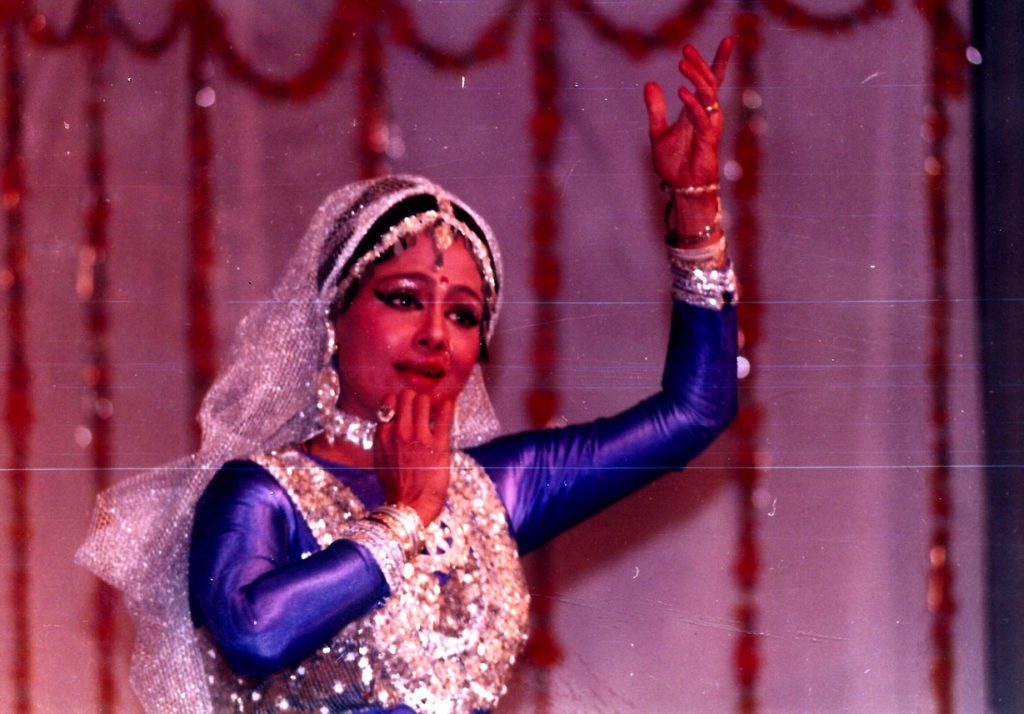 Hailing from the cultural city of Varanasi (Banaras) Mrs. Khanna Sidana began her journey as a student of Kathak at the tender age of 7. As an exponent of Kathak at a very young age she performed on stage as one of the youngest known stage artists of her time. Her mother once revealed that in her deep sleep PADMA'S feet used to tap and keep moving in dance rhythm. She learnt Advanced KATHAK DANCE from Padmashri Gopi Krishna, whose talent of KATHAK is acclaimed and appreciated like Pundit Ravi Shankar's in Sitar.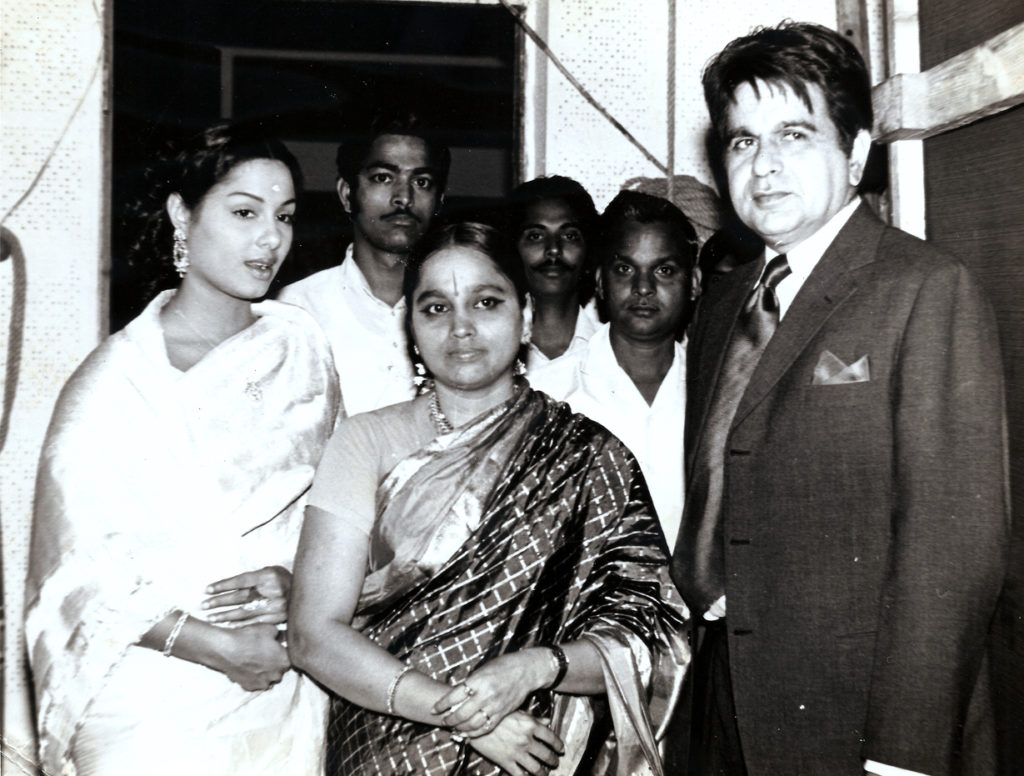 Padmaji's arrival to Mumbai (Bombay) she was welcomed with open arms by Indian Movie Industry (Bollywood). For more than one decade, she was known as "Dancing Queen Of Indian Cinema". She acted in more than 400 movies in all languages of India. Few to mention are "'Saaz Aur Awaaz, Biwi Aur Makaan, Johnny Mera Naam, Raahgeer, Baharon Ke Sapne, Anhonee, Dastan, Rampur Ka Lakshman, Saudagar, Maaie, Hamaar-Bhauji' and many more. One of her most popular TV series is 'RAMAYAN", in which she played the pivotal, outstanding and memorable role of "Kaikeyi".  It is a matter of great pleasure for us today to have a versatile and veteran artist like Padmaji among us.
Kathak classical style may get transformed into something new, something modern and add a new chapter in the cultural history of the World. That is why, it seems, the Almighty destined MS. PADMA KHANNA to migrate from India to United State of America.
As the founder and principal of Indianica Academy, Ms. Khanna continues her pursuit of reaching out to the youth and members of the Indian community in the United States and beyond. Every year since its inception Indianica Academy presents their annual cultural show titled Chamakte Sitaaray (Shining Stars) where the students showcase their knowledge of Kathak and folk dances of India. Her history making endeavors have been fruitful and reaped benefits for everyone involved.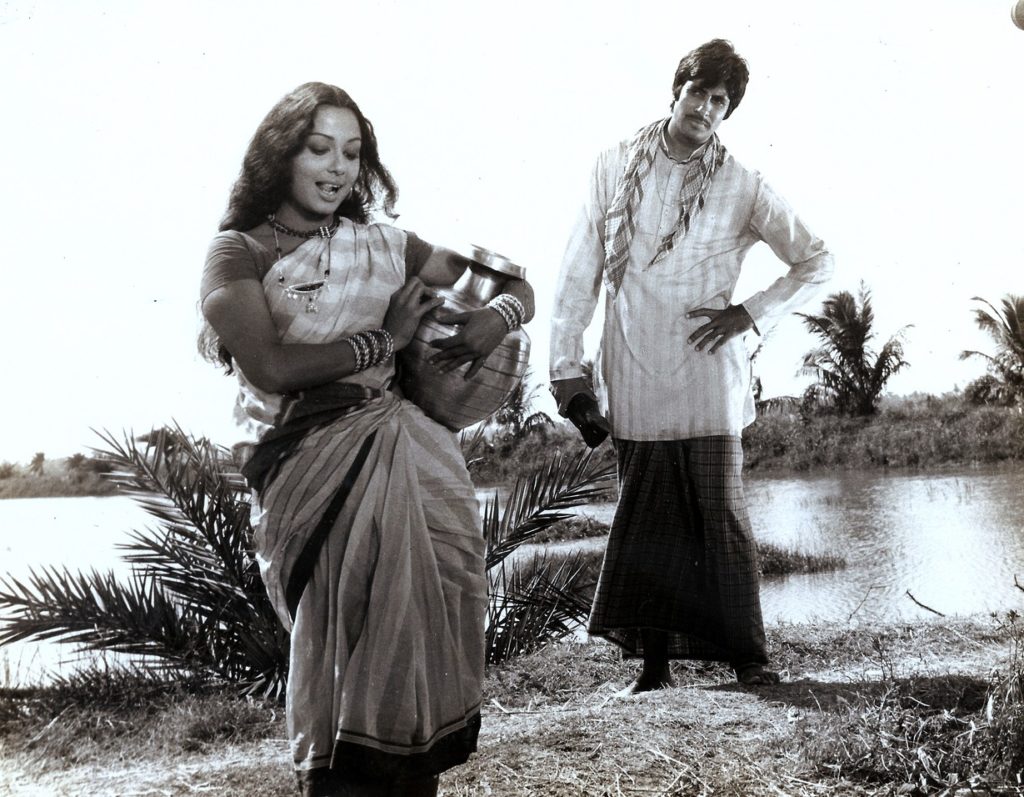 In 2008 Ms. Khanna took Indianica Academy to international heights when she presented traditional Ram Leela in the world renowned Avery Fisher Hall at Lincoln Center, Broadway, New York. This was the first time in history an Indian Cultural Epic was depicted on stage in New York  city with seventy local artists. As time progressed so did Ms. Khanna's ground-breaking endeavors. In 2010 she was invited by AAPAE (American Alliance of Performing Arts Educators) or now known as PAE (Performing Arts Educators) to join hands in the Lincoln Center Invitational, Broadway, New York. This event was held in honor of the fiftieth anniversary of Lincoln Center. Ms. Khanna was the only choreographer of Indian descent in the line-up. Indianica Academy's performance was the finale for that showcase and received a standing ovation. Ms. Khanna's presentation warranted an invitation in 2011 as well. Indianica and Ms. Khanna exceeded the audience expectations all over again.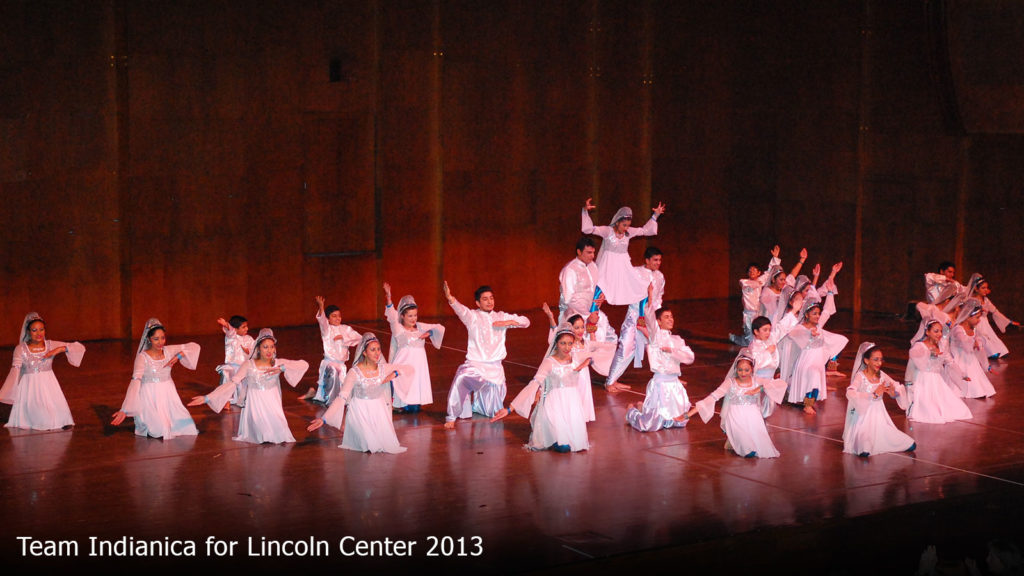 In 2011 she was nominated and then awarded membership in the International Dance Council (Le conseil Internationnal de Danse - CID) in Paris, France. The council is the umbrella organization of UNESCO (United Nations Education, Science and Cultural Organization). Continuing her pursuit Ms. Khanna was invited to go the London Invitational that took place during the 2012 Summer Olympics. A series of dance festivals took place at Greenwich and at Warwick Castle at that time.  Where twenty seven performing artists under the direction and choreography of Ms. Khanna received great laurels for a stellar performance and representation of Indian arts and culture. The first of its kind, an institution based in America represented Indian Arts and talent on a Global platform.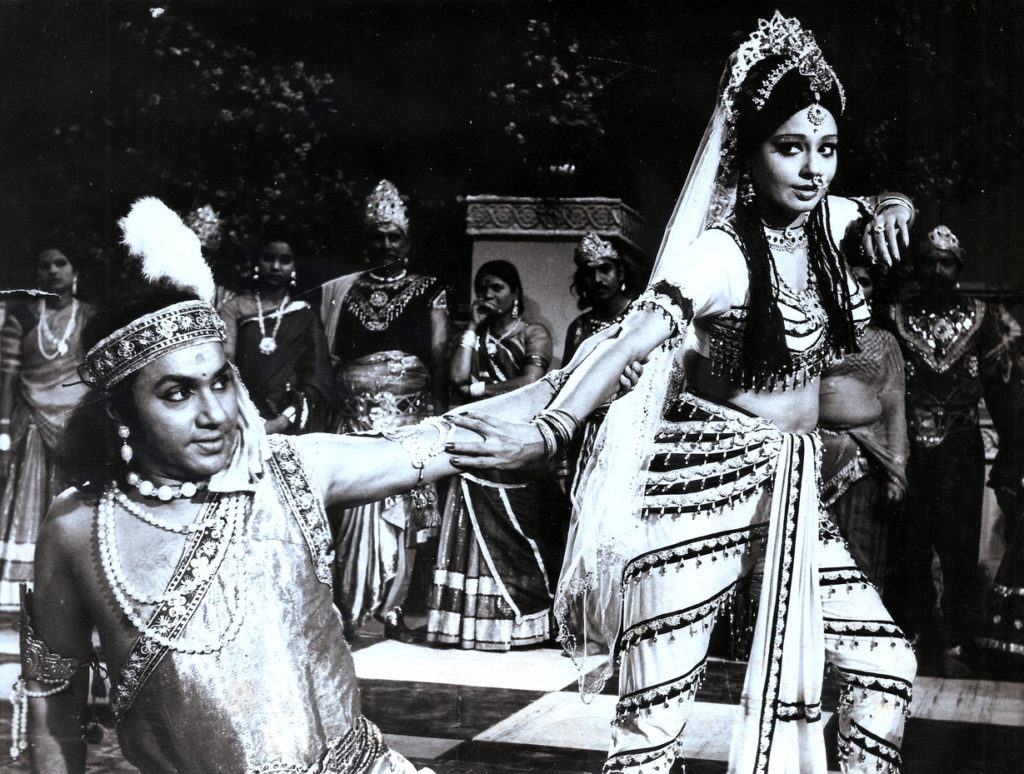 Following a path that was not seen or expected, took Ms. Khanna through a journey and brought her to the peak of cultural excellence. She is proud to belong to the rich heritage of India and will continue to glorify her culture, her country & her roots. Ms. Khanna is a gem and her efforts, hard work & actions are awe-inspiring. Ms. Khanna is an ideal role model in her field for the entire NRI community at large. She has left no stone unturned to pursue the mission of keeping India alive outside of India. Ms. Khanna is a prime example of a well-known Bollywood personality making a true difference in the world. An exemplary human being who tirelessly works for a selfless goal of sharing her artistic and cultural wealth.